Humorous
Defensive Driving
Course Online
New York State
click here


All other states
click here

$5.00 off
with
Promo Code:
RD05
CONFERENCES, WEEKEND RETREATS, CRUISES
for Christian Single Adults
&
CONFERENCES
for Single Adult Pastors / Directors / Staff / Lay Leaders
Join Our
Single Adult Events Email List

(Select one link else duplicate e-mail may be sent)
NOTE: Click on the various
***
links
***
for updated information.
Information about any event is subject to change without notice.
Contact information is provided for verification.
>>> Single Adult Retreats sponsored by Harvey Cedars Bible Conference <<<
(c/o Activities/Events & Christian Singles Groups)
>>>
SUBSCRIBE TO GET EMAIL UPDATES
<<<
(This is a separate email list only for Harvey Cedars Singles Retreats.)


Single Adult Retreat Reservations: 1-609-494-5689
or email reservation@hcbible.org

Each year this weekend fills up quickly!
But, with just a $50.00 nonrefundable deposit by phone
you can ensure your spot on this weekend.
$50.00 deposit is due within 2 weeks of making reservation.
Full payment is due by May 16, 2016.

Call Today to secure the room you want and to take advantage of a


10% Earlybird Discount!

(ends March 15th)





Retreat flyer: [PDF] [JPG]

Single Adult Retreat Reservations: 1-609-494-5689

Check out which room type you want (accommodations) and give Harvey Cedars a call.
Have your credit card ready and we will gladly sign you up in just a few minutes.

Ask about rates for Single or Triple Occupancy.

Information / Pricing and accommodations

Office hours are Monday through Friday 9am–4pm Eastern Standard Time.
After hours, kindly leave a message with your name and number
and a good time to return your call during business hours.


Dave Edwards

is a gifted communicator who describes himself as an "itinerant postmodern pastor". For more than a decade, he has been sharing his unique brand of ministry to a postmodern generation, as he speaks more than 500 times each year to over 250,000 people. Dave speaks from his heart about issues relevant to the postmodern generation.

Regardless of the setting, Dave's message is simple: helping people to discover the importance of a Christ-centered lifestyle and reintroduce the truth of God's Word by meeting people where they are in life and bringing them one step closer in the process of knowing and becoming like Jesus Christ. He has authored 14 books and resides in Oklahoma City.
Music by Dave Pettigrew - Call him "the poet for the common man's search for Christianity." Dave Pettigrew proves worthy of the title through his collection of thought-provoking music for life. The Rhode Island born singer/songwriter was selected among the Top 20 new emerging artists in contemporary Christian music, has opened for the likes of Michael W. Smith, For King & Country, Mercy me, Brandon Heath, The Afters, Rend Collective, Tenth Avenue North, Thousand Foot Krutch, Lincoln Brewster and Mark Schultz amongst others, is a World Vision Artist Associate & also a worship leader based in New Jersey.
More information:


web pages: [

1

] and [

2

]
September 1–2, 2016
(Thursday–Friday),


Annual Pastors/Staff & Leadership Retreat
Keynote: Steve Harris and Lisa Anderson, Focus on The Families Boundless.org Magazine.
Location: Lifeway Ridgecrest Conference Center, 1 Ridgecrest Drive, Ridgecrest, NC 28770
by Black Mountain, NC
More info: 1-919-434-3611 /
www.NavigateRetreat.com
September 2–5, 2016
(Friday-Monday, Labor Day weekend)
,

Annual Labor Day Weekend Singles Retreat

Location: Lifeway Ridgecrest Conference Center, 1 Ridgecrest Drive,

Ridgecrest, NC

28770
by Black Mountain, NC
More info: 1-919-434-3611,
http://www.labordaysingles.org/
www.TheSinglesNetwork.org
,
https://www.facebook.com/groups/SinglesLaborDayExperience/
---
Seotember 9 – 11, 2016 (Fri, Sat, Sun)
Christian Singles Summer Beach Get-Away, Ocean City, NJ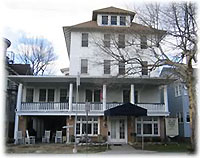 Fellowship with new friends from many churches and areas.
Enjoy a time of praise and worship on the 7th Street beach, weather permitting.

Overnight accommodations: The Ark Retreat Center.
Location: 632 Wesley Avenue, Ocean City, NJ 08226. [photos]

The Ark is located a few blocks from the boardwalk and is near the historical Ocean City Tabernacle Church.

The Ark is equipped with a game room, upstairs balcony and large kitchen area. There is no air conditioning. There are no elevators and ground level accommodations are not available.

Bring blankets, towels, toiletries, fan, etc. Bring money to pay for beach pass.

Cost: $64.00 per person includes Friday & Saturday night lodging.

You can bring your own food and soft drinks, or eat at the many restaurants around town and the boardwalk.

It is suggested to verify the following:
- Sheets and pillows with pillow cases are provided.
- Blankets are not provided.

To register:
• $64.00 per person check or money order made payable to Mike Emond.
• Mail to: Mike Emond, 1367 Glen Moore Circle, Lancaster, PA 17601.
• Include name, address, and phone number(s) for each registrant.
• Be sure to contact Mike Emond 1-203-506-9275 / e-mail welmondm @ yahoo.com to ensure that your communication containing check and registrant contact information was received.

For more info contact:
Mike Emond / 1-203-506-9275 / e-mail welmondm @ yahoo.com
-or-
Timmy Shawn Quade / 1- 717-392-5316 / email: MontanaQuade @ yahoo.com
-or-
Autumn / email: colorsofautumn3 @ yahoo.com .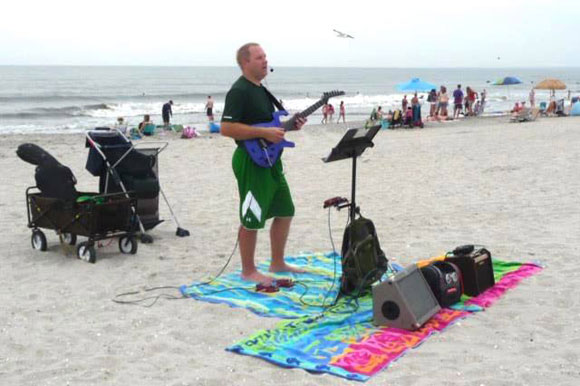 praise and worship on the beach
March 31–April 2, 2017

(Friday-Sunday)


Southern California Fall Singles Retreat
Twin Peaks, California (CA)

(Located near Lake Arrowhead.)




Contact: Laurie at 1-951-440-4201 /

onesinglepassion @ aol.com

.
February 20–22, 2015, Family Life's Single Adult Conference 2015 Singles Conference, Painted Post, NY is a ministry of Family Life Ministries,
PO Box 506, 7634 Campbell Creek Road, Bath, NY 14810 / Tel. 607-776-4151
Single adult conference location: Watson Homestead Conference and Retreat Center
9620 Dry Run Painted Post, NY 14870 / Tel: 607-962-0541 / Fax: 607-962-5752
Cost: prices / More info: schedule / free time activities / questions and answers
Keynote Speaker: Ken Rudolph / Theme: "Keep Making Me".
Registration: online / Questions, call Debbie 1-800-927-9083 / 1-607-776-4151 / tickets @ fln.org
SINGLE ADULT PASTORS / DIRECTORS / STAFF / LAY LEADERS
***
Defensive Driving Course - 100% Online
***
Program details and benefits vary by state.
New York State only:
Click to enroll in New York State's certified program.
All other states
(except NY):
Click to enroll in your state's certified program.

Enter Promotion Code RD05 for $5.00 off !