New Hampshire (NH)
April 13–15, 2012,
Married Couples
Location:
Monadnock Bible Conference

Address: Dublin Road,
Jaffrey, New Hampshire (NH)
Phone: (603) 532-8321 / Fax: (603) 532-4277 / Email:
mbc@monadnockbible.org
Mailing address: PO Box 70, Jaffrey, NH 03452-0070
New Jersey (NJ)

January 30–February 2, 2012, Pastors & Wives Conference
February 10–12, 2012, Married Couples Conference
Location: America's Keswick Christian Conference & Retreat Center
Address: 601 Route 530, Whiting, New Jersey (NJ) 08759-3501
Tel: 1-800-453-7942, 732-350-1187 / Fax: 732- 849-2926
Email: info@americaskeswick.org
Christian Singles Retreats / Conferences Events Schedule
Several hundred single adults all ages attended the Nov. 23-25, 2007 & Nov 28-30, 2008 singles retreats at America's Keswick!! So many attended that there was a waiting list almost 3 weeks prior to the event!! The Nov. 27-29, 2009 singles conference waiting list for overnight accommodations was 6 weeks prior the the event!!! Be sure to sign up early!




Click here for more photos
.
---

May 7–9, 2012, Pastor's Retreat (for pastors and their teams and their spouses)
November 2–4, 2012, Married Couples Conference
Location: Harvey Cedars Bible Conference
Address: 12 Cedars Avenue, Harvey Cedars, New Jersey (NJ)
(Located on Long Beach Island)
Tel. (609) 494-5689
Atlantic Ocean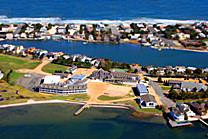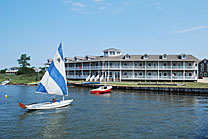 Barnegat Bay
Bayview Lodge overlooking Barnegat Bay

Harvey Cedars is Bible Conference is tucked away in a quiet spot on Long Beach Island at the New Jersey Shore. We are nestled between scenic Barnegat Bay and the Atlantic Ocean with water views on both sides. The Harvey Cedars community also offers activities nearby such as shopping, antiquing, surf and deep-sea fishing, golf, miniature golf, surfing, sailing and kayaking.
---
March 16–18, 2011, Celebration du Mariage - French Couples Retreat
Location: Word of Life Fellowship, Inc.
Address: P.O. Box 600, Schroon Lake, New York (NY) 12870
NY Reservations tel. 1-800-965-7177 / 1-518-532-7114 / 1-518-532-7111
Switchboard 1-518-494-6000 / Email: info@wol.org / Conference Schedule
GPS: 1027 US Rt. 9 Schroon Lake NY 12870
September 7–9, 2012, Married Couples Retreat Events Calendar
Location:Eddy Farm Retreat and Conference Center
Address: P.O. Box 500, Sparrowbush, New York (NY) 12780
Phone: 1-800-336-5050, 845-858-4300 / Fax: 845-858-4333 / email: info@eddyfarm.com
February 10–11, 2012, Valentine Weekend Retreat
Location: Ridgecrest, A Lifeway Conference Center
Address: P.O. Box 128, Ridgecrest, North Carolina (NC) 28770
Phone: 800-588-7222 / 828-669-8022 / Fax: (828) 669-9721
E-mail: Ridgecrest@LifeWay.com
September 14–16, 2012, Couple's Weekend
Location: Blue Mountain Christian Retreat
Address: Blue Mountain Drive, New Ringgold, Pennsylvania (PA) 17960-9550
Scenic Conference Center in Eastern Pennsylvania
Phone: (570) 386-2154 or (570) 386-2672 / Fax: (570) 386-1145 / Email: info@bmcr.org
March 16–18, 2012, Couples' Retreat Retreats and Conferences
Tuscarora Inn & Conference Center



Location: 3300 River Road, Mt. Bethel, Pennsylvania (PA) 18343



For information: 570-897-6000 / 1-800-500-TUSC / Email: contact@tuscarora.org

Name: Montrose Bible Conference
Couples Conferences:
Jan 27–29, 2012
February 3–5, 2012
February 10–12, 2012
Couples Date Nights:
Saturday January 28, 2012 6pm
Saturday February 4, 2012 6pm
Saturday February 11, 2012 6pm
Location: 5 Locust Street, Montrose, Pennsylvania (PA) 18801-1112
Contact: 1-800-598-5030 / 570-278-1001 / Fax 570-278-3061 / email: info@MontroseBible.org
Jim Fahringer, Executive Director
February 10–12, 2012, Elim's Winter Couples Getaway
Location: Elim Lodge, Peterborough, Ontario, Canada, K9J6X2
Phone: (705) 657-8306 / Toll Free: (800) 420-6287 / Fax: (705) 657-3472
Email: info@elimlodge.com

Muskoka Baptist Conference Centre
P.O. Box 10020, Huntsville, Ontario, Canada, P1H 2K1
Phone: 1-705-789-0123 / Toll Free: 1-800-551-0168 / Fax: 1-705-789-6668
Email: mbc@mbc.on.ca